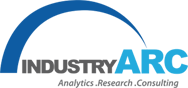 Latin America Polyolefins Market
Brazil is the largest producer of polyolefins in the region, utilizes major share of its production for domestic use.
HYDERABAD, TELANGANA, INDIA, June 29, 2018 /EINPresswire.com/ — In the Report "Latin America Polyolefin Market: By Type (Polyethylene, Polypropylene); By Process (Blow Molding, Film & Sheet, Injection Molding); By Application (Films, Packaging, Consumer Products, Automobile, Textiles & Fittings) – Forecast (2017-2022)" published by IndustryARC, the market is driven by increasing innovation in plastic technologies, utilized in cheap interior furnishings for automobiles, and strict industrial standards related to carbon emissions have been key factors driving the industry.
Brazil dominates with major share and growth in the Latin America Polyolefins Market
Brazil is the largest producer of polyolefins in the region, utilizes major share of its production for domestic use. The deficit in polyolefins supply is met by further imports from North America and other regions. The Brazil market in polyolefins is estimated to grow at a CAGR of 4.0% to reach revenue of $9.30 billion by 2023. Mexico is the second leading market, growing at a CAGR of 3.7% to reach revenue of $4.54 billion by 2023. Brazil, Mexico and Argentina are expected to consume 75% of the total share consumption in Latin America.
Selected Type Analysis done in the full Report:
Polyolefins Market in Latin America is segmented into Polyethylene and Polypropylene. Polyethylene is sub segmented into three types such as HDPE, LLDPE, and LDPE. Among all HDPE is the leading type in the present market. The HDPE market generated a revenue of $5.2 billion in 2017, which is expected to grow at a CAGR of 3.7% to reach revenue of $6.55 billion in 2023. LLDPE is the second leading market to grow at a CAGR of 3.8% to reach revenue of $3.50 billion by 2023. LDPE market has a slowest growing rate of 3.3% CAGR, which will help the market to reach a revenue up to $2.85 billion by 2023.
To access the full report browse the link below
https://industryarc.com/Report/15209/latin-america-polyolefin-market.html
Excerpts on Market Growth Factors
Stringent regulations against waste disposal are anticipated to drive the innovation in the use of polyolefins in the plastics market.
Increasing construction spending owing to need for sustainable infrastructure is projected to drive growth over the next couples of years.
High rate of consumer spending and increase business will drive demand for consumer products in Latin America region, for automobiles will aid the market to demand growth for polyolefins.
Talk to one of our sales representative about the full report by providing your details in the link below:
https://industryarc.com/support.php?id=15209
Key players of the Latin America Polyolefins Markets
Braskem S.A. is currently one of the major polyolefin manufacturers in Latin America. Maximum number of plants in Brazil is responsible for more than 60% of the polyolefins production in the region. Braskem's upcoming plants in Mexico, is seen as game changer for the industry as it aims to become self-reliable for the regions demand of polythtlene and polypropylene. Borealis AG another company provides services and products around the world collaboration with Borouge, a joint venture with the Abu Dhabi National Oil Company (ADNOC). Borealis also produce olefins, ethylene and propylene, and compounds plastic resins to meet desired characteristics, mainly for wire and cable makers.
Latin America Polyolefins Market Market report is segmented as below
A.Latin America Polyolefin Market, By Type
1.Polyethylene
I.LLDPE
II.LDPE
III.HDPE
2.Polypropylene
B.Latin America Polyolefin Market, By Process
1.Blow Molding
2.Film & Sheet
3.Injection Molding
4.Pipe & Extrusion
5.Rotomolding
6.Extrusion Coating
7.Wire & Cable
8.Raffia
9.Fibre
10.Others
C.Latin America Polyolefin Market, By Application
1.Films
2.Packaging
3.Consumer Products
4.Automobile
5.Textiles & Fittings
6.Others
D.Latin America Polyolefins Market by Geography (covers 10+ countries)
E.Latin America Polyolefins Entropy Market
Manufacturer Citied / Interviewed
1.PETRÓLEOS MEXICANOS S.A. DE C.V.
2.The Dow Chemical Co.,
3.Politeno Industria e Comercio S.A.
4.Rio Polímeros S.A.
5.Company 5
6.Company 6
7.Company 7
8.Company 8
9.Company 9
10.Company 10+
Related Report:
A.Biopolymers Market
https://industryarc.com/Report/11739/biopolymers-market.html
B.Polymers Market in India
https://industryarc.com/Report/15010/polymers-market-in-india.html
What can you expect from the report?
The Latin America Polyolefins Market Report is Prepared with the Main Agenda to Cover the following 20 points:
1. Market Size by Product Categories & Application 11. Demand Analysis (Revenue & Volume)
2. Market trends & Relevant Market Data 12. Country level Analysis
3. Manufacturer Landscape 13. Competitor Analysis
4. Distributor Landscape 14. Market Shares Analysis
5. Pricing Analysis 15. Value Chain Analysis
6. Top 10 End user Analysis 16. Supply Chain Analysis
7. Product Benchmarking 17. Strategic Analysis
8. Product Developments 18. Current & Future Market Landscape Analysis
9. Mergers & Acquisition Analysis 19. Opportunity Analysis
10. Patent Analysis 20. Revenue and Volume Analysis
To request for a proposal, provide your details in the below link:
https://industryarc.com/subscription.php
About IndustryARC:
IndustryARC is a Research and Consulting Firm that publishes more than 500 reports annually, in various industries such as Agriculture, Automotive, Automation & Instrumentation, Chemicals and Materials, Energy and Power, Electronics, Food & Beverages, Information Technology, Life sciences &Healthcare.
IndustryARC primarily focuses on Cutting Edge Technologies and Newer Applications in a Market. Our Custom Research Services are designed to provide insights on the constant flux in the global supply-demand gap of markets. Our strong team of analysts enables us to meet the client research needs at a rapid speed, with a variety of options for your business.
We look forward to support the client to be able to better address their customer needs, stay ahead in the market, become the top competitor and get real-time recommendations on business strategies and deals. Contact us to find out how we can help you today.
Venkat Reddy
IndustryARC
6145888538
email us here

Source: EIN Presswire